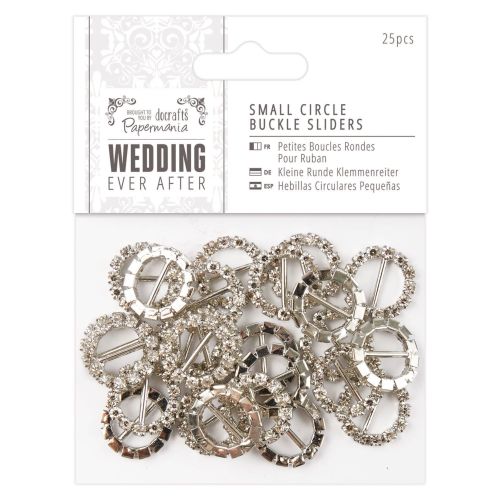 Diamante buckle ribbon sliders - small round
Pack of 25 Small Diamante Ribbon Sliders
Each pack contains approximately 25 diamante round buckle ribbon sliders whichare ideal for threading 10mm width ribbon or wider depending on the effect you wish to create.
Rhinestones give them a lovely sparkle effect and are approximately 15 mm in diameter with the slider section being around 10mm.
They make a beautiful addition to wedding invitations, wedding favour or cake boxes or can even be used to accessorise wedding garments. They work well with all sorts of colours.
RRP £11.99